New San Francisco Montessori Infant, Toddler & Preschool Program opening January, 2015
What started as a few families' dream in April 2013 is now becoming a reality: a new Montessori school is opening in the San Francisco Mid-Market area in January 2015. 
Several San Francisco families, in search of a quality Montessori school for their children, approached us in Spring 2013 about opening a LePort campus in San Francisco. Since then, we've met with hundreds of families and received inquires from hundreds more. Fifteen families were so excited, they agreed to pre-pay three years' of tuition as part of our Parent Pioneer program, to ensure this new Montessori preschool would launch in time for their children. We found a location that that we absolutely love, in a beautiful historical building. With building permits in hand, construction started in March, we're planning to start moving in by October, and are getting it ready to welcome our first students in January 2015.
Are you looking for an excellent infant, toddler or preschool program for your child? If you'd like to learn more about this new Montessori program in San Francisco, complete the form on the right, and we'll send you additional information and keep you in the loop about upcoming events and enrollment deadlines.
Looking for preschool for this winter? Attend one of our upcoming events to learn more, or join our interest list, and we'll give you a call back. A few spots remain in our program for children ages 3-6!
We are now accepting enrollments for winter 2015 start dates for infants (ages 12 weeks – 18 months), toddlers (ages 18-36 months) and preschool/kindergarten (ages 3-5). A handful of spots are still available in the preschool/kindergarten English-language program. While our infant and toddler programs are currently filled for the start of school, we expect many children to move up to the preschool program mid-year. We encourage you to join our waitlist, as we'll be able to welcome children in spring as well, not just in winter.
The waitlist is also a great option if you are planning ahead for the 2015/16 school year.
Please explore our site to learn more about LePort, or contact us via email at SanFrancisco@LePortSchools.com, or via phone at 415-992-8388.
---
Discover San Francisco's new Montessori preschool
The San Francisco Mid-Market campus is a new preschool, conveniently located on Fell Street, on the block between Market Street and Van Ness Avenue, just a block from the Van Ness Muni station and three blocks from the Civic Center Bart station. We invite you to discover our wonderful, nurturing Montessori programs for infants, toddlers and preschool-aged children, all opening in January 2015. It's an urban setting in a charming historical building, with a spacious outside play area, something that's hard to find right in the heart of the city! We offer: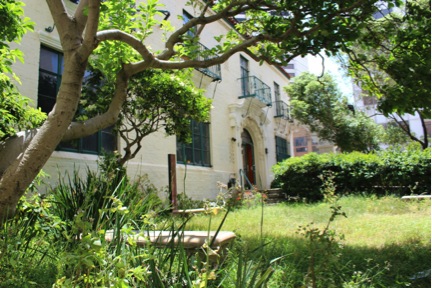 A newly-renovated, charming, historically-protected building.  Our new school is located at 50 Fell Street, right between Van Ness and Market. Our L-shaped building surrounds a beautiful 5,000 square feet natural, fully fenced playground. We're excited to incorporate many lessons we learned from our past schools into this new school design!  Click here to learn more about our new campus.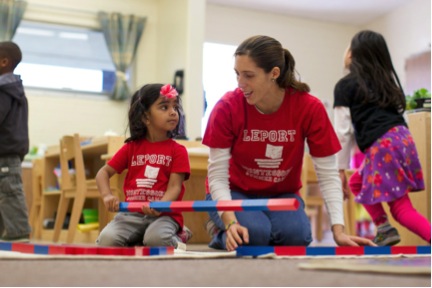 An experienced, passionate and diverse teaching team. All of our head teachers have completed the most rigorous, year-long AMI Montessori certification, and most join our new campus with a strong background of teaching from other Montessori schools. With their diverse background and global experience—many of our head teachers (not just the Spanish-immersion team) are multi-lingual and have lived abroad – our teaching staff are a great match for our engaged, cosmopolitan parent community.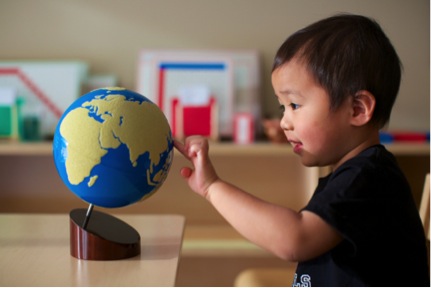 A high-quality, authentic Montessori program. Montessori is not a copyrighted name or a certification, which means that the quality of Montessori programs varies. We are proud to say ours is an authentic program, which delivers the outstanding results Montessori is known for. Our program has all the components of authentic Montessori: we offer family-like, mixed-age communities and extended stretches of uninterrupted time for children to freely select and fully-explore the many enticing Montessori learning materials they find in their classrooms.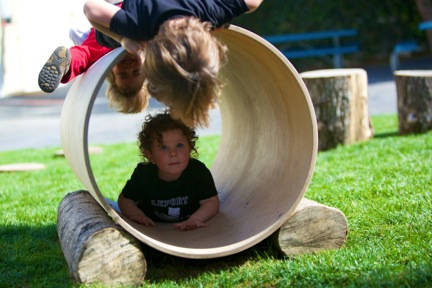 Great spaces to explore and enjoy outside of the classrooms. Beyond the age-specific classrooms, our new school offers many other areas for children to explore. In addition to a spacious outdoor natural playground (full of grass, sand, trees, and flower beds), children will play in our 3,000 square feet indoor gross motor area. They will also have access to our indoor garden room, a 700 square foot, two-story space with bright, natural lighting that invites children to plant, water, and cultivate our community garden.  Our family-environment offers both an adult/child kitchen for baking and cooking, and a cozy library/reading area.
---
Learn more about our programs at the San Francisco Mid-Market Montessori campus: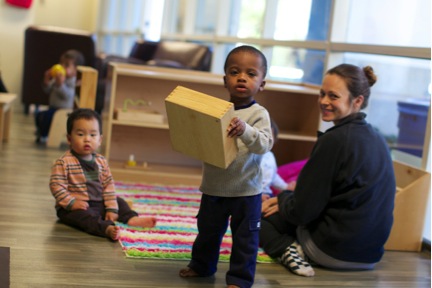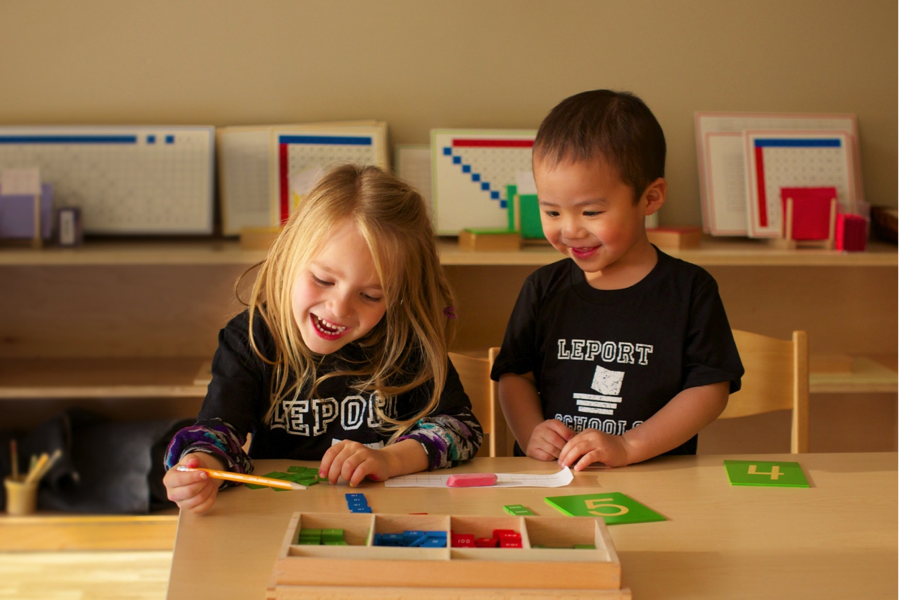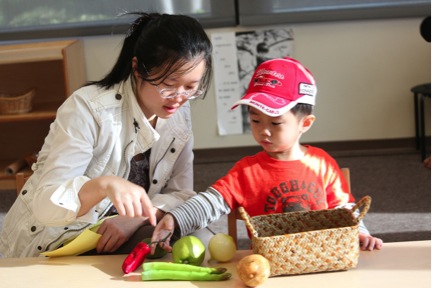 Parent & Child Montessori (12 weeks – 36 months) – Available now, hosted at Recess Urban Recreation in Potrero Hill and Steppin' Out Dance Studio in the Mission
Twelve week sessions, of 1 ½ hours per week
Parent or caregiver attends with child
A great opportunity to try out Montessori with your child, and to make new parent friends
Intro to Primary (2.5 – 4.5 years old) – Available now, hosted at Recess Urban Recreation and the Steppin' Out Dance Studio
Twelve week sessions, of 3 hours per week
Children are dropped off, with parent or caregiver staying on premise and working in adjacent room
A great opportunity to try out Montessori with your preschool age child and to make new friends