First LePort San Francisco Campus: 50 Fell Street in Mid-Market Area
Our initial preschool campus will be in the Mid-Market area, at 50 Fell Street, just one block from the Van Ness Muni station, one block off Market Street, and three blocks from the Civic Center Bart station. We are thrilled that our first campus will be in a beautiful, historic building, with bright rooms, high ceilings, and, importantly, a large outdoor courtyard where children will get to play in a natural setting with mature, magnificent trees, while attending school in the middle of the city.
Our new campus will offer a great experience:
Plenty of space for our toddler and preschool program. The first floor in the back of the building will host our toddler program, while the second and third floors will be home for our preschoolers.
A dedicated infant area with direct access to the outside. The first floor in the front of the building will host our infant program. These three classrooms of nine children each, will have direct access to the outside.
A beautiful, natural playground. When we are fully done with renovations in early 2015, our students will get to enjoy a large natural playground. Grassy areas surround a small hill with a built-in climbing wall and a slide. Arbor swings invite students to relax together, and a natural obstacle course of wooden tunnels and tree stumps encourage creative play.
An indoor gardening room. On our 3rd floor, children will have access to a two-story garden flooded by plenty of natural daylight coming in through large windows.  Each class will have the opportunity to grow their own plants, year-round, no matter what the weather is outside.
A large indoor gross motor play area. The entire basement of almost 3,000 square feet in the north wing will become an indoor play space. From climbing structures and climbing walls to a wide-open padded space, from a tricycle course to large building blocks, children will have plenty of opportunity for active play. We're also planning to host some of our physically active after school programs, like gymnastics or dance, in this area.
A family environment for relaxing and cooking. Our fourth floor will host a mixed-use space. Children will have the opportunity to take excursions from their classrooms to cook or bake in the adult/child kitchen, or to relax during read-aloud in the library/lounge area. After school programs, like music or chess, will find their home here, too.
---
---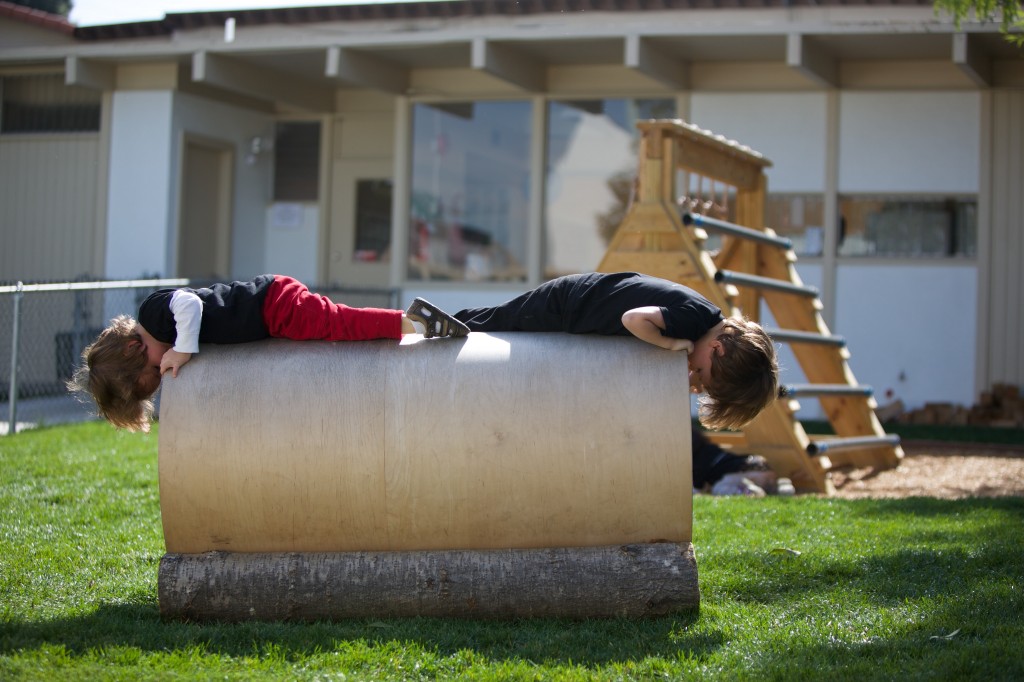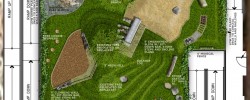 Our natural playground will be very unique and different from the conventional city playgrounds our students are used to. Grass, gardening beds, mulch and sand, a sensorial path, tree stumps and logs all bring nature to our urban oasis. View our preliminary natural playground plan.
---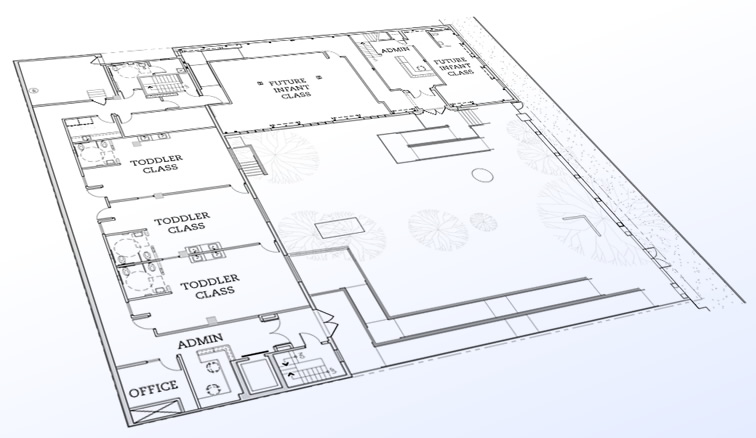 Interested in more details? View our building plans, which describe the inside spaces of our building in more detail.
---
We began the remodel of the 50 Fell St./Mid-Market campus in February 2014, and we are on track to move into our school in November, 2014, giving us enough time to prepare the classrooms and welcome our new students in January.
Over the next several years, we aim to bring LePort's entire program, up through 8th grade, to San Francisco. We are actively investigating additional sites near downtown with easy access to BART/Muni, as well as in Noe Valley, SoMa, Portrero Hill, Mission, Castro, and Pacific Heights, to expand our Montessori program from infants through elementary—levels which are currently underserved in San Francisco.