We Share a Passion For Education, A Commitment To Teach Knowledge For Life—And To Live What We Preach
Our leadership team is a diverse group of people who came together at LePort in the pursuit of a common goal: developing and delivering a great educational experience for children, one that teaches Knowledge for Life.
Our shared ideas about education motivate us to get up every morning excited about the day's work ahead. These shared ideas form the foundation for a spirit of camaraderie, a culture of learning, and a joyful dedication to achievement that touches every aspect of LePort Schools. They are:
A deep conviction that a great education is crucially important in shaping a young person's life, and that offering such an education is a noble and personally meaningful charge.
A commitment to a unique educational approach that doesn't fall into the trap of teaching either content or method, but delivers on both—an approach that equips each child with Knowledge for Life, and prepares him in his whole being for the adventure that lies ahead.
Passionate Professionalism in our work—a dedication to becoming the best we can be, as people and as professionals. We live the mastery mindset we want to instill in our students. We love asking why, over and over again, until we get answers. And we love being challenged, by each other and by our community of students and parents, to always improve.
---
Leadership Team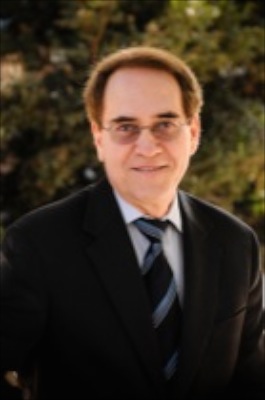 Peter LePort, MD
Founder & Chairman of the Board of Directors
Dr. LePort is a general surgeon in private practice in Orange County, California. He received his M.D. degree and surgical training in Brooklyn, New York at Downstate Medical College, where he was an Assistant Professor of Surgery for two years prior to moving to California. He is a member of the Faculty of the American College of Surgeons, and the American Society of Bariatric Surgeons. While in medical school, Dr. LePort became interested in childhood education. He studied the writings of Dr. Maria Montessori and educated his children by the Montessori Method until they completed fourth grade. He helped develop an Upper Elementary Program for his children through the rest of their education.
LePort Schools is the culmination of Dr. LePort's efforts to provide children with a superior education, one in which they develop strong basic skills, master challenging content, and learn to think independently. From a small homeschool with three students, LePort Schools has grown to five locations in Orange County that now caters to almost 500 students. Dr. LePort's dedicated team of administrators, teachers, and educational experts have worked together to develop and deliver an exceptional curriculum in a stimulating, nurturing environment, earning LePort Schools its reputation as a superior place of learning.
---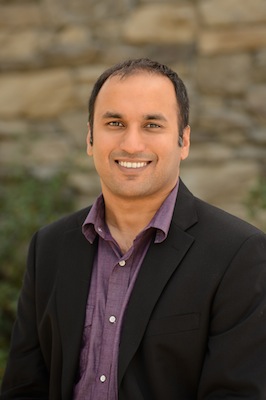 Ray Girn
Chief Executive Officer
Mr. Girn earned his B.S. with honors from the University of Toronto, his early education certification from Vanguard University, and his Association Montessori Internationale primary level training from Dr. Silvia Dubovoy of the Montessori Institute of San Diego.
Mr. Girn joined LePort's fledgling upper elementary and junior high program in 2003, and spent the next five years teaching and designing the first draft of LePort's math and science curriculum. Over this period, he found himself increasingly involved in projects and responsibilities across the organization. In 2008, Mr. Girn formally accepted the role of LePort's strategic director, and with it the mandate to create and implement a vision of a growing network of schools embodying LePort's Knowledge for Life approach.
In 2010, now with an intimate knowledge of LePort's curriculum, pedagogy, business practices, and strategic needs, Mr. Girn was promoted to the position of Chief Executive Officer. In his first three years on the job, he restructured the organizational hierarchy of the company, built an exceptional executive team, developed the company's growth strategy, and instilled in LePort a mania for both pedagogical rigor and excellent customer service–while almost tripling the size of the organization. Mr. Girn's goal over the coming years is to develop a scalable prototype for LePort's curriculum, pedagogy, and business model, starting from its Montessori infant care programs and eventually going through high school—and in so doing, laying the groundwork necessary to bring LePort's exceptional education to as many children as possible.
---
Guy Barnett
Chief Operating Officer

Mr. Barnett received his B.A. in Political Science from the University of Toronto in 2003. Before joining the LePort team, he was a Senior Executive at a Property Management and Development firm for over six years. Currently, Mr. Barnett oversees facility improvements and business expansion at LePort Schools. He is proud to be a part of bringing LePort's unparalleled education to increasing numbers of children.
---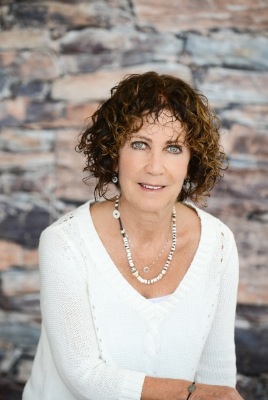 Monica N. LePort
Vice President of Operations
Since joining LePort Schools in 2000, Ms. LePort has been managing the operations of all the campuses. Her duties include human resources, facility management, liaising with parents, and daily operations. With her supportive leadership style and commitment to excellence, Ms. LePort has helped LePort Schools become one of the leading educational institutions in Orange County.
Ms. LePort's enthusiasm for education and life in general has created a safe and caring environment where parents are pleased with their children's learning and social development. This environment also makes for a satisfying workplace for our teachers, who are committed to both LePort Schools and the Montessori philosophy.
---
Lindsay Journo
Vice President of Academics
Mrs. Journo received her Honors B.A. and B.Ed. from York University, her Honors Specialist Certification in the Teaching of English from the University of Toronto, and her AMI Primary Diploma from the Montessori Institute of San Diego. Before joining LePort Schools in 2003, Mrs. Journo worked as an administrator and teacher of English and history at private schools in Toronto, Canada, where she specialized in writing curriculum, leading teacher training workshops and creating classroom resources. As Vice President of Academics, Mrs. Journo focuses on curriculum development and implementation for all of our schools, and oversees the schools' academic staff.
---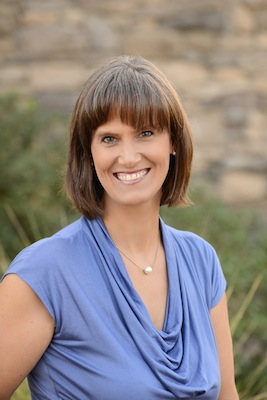 Heike Larson
Vice President of Strategy & Outreach
Ms. Larson holds an undergraduate degree in business from the Koblenz School of Corporate Management in Germany, and an MBA from the University of Texas at Austin. She was an Associate Partner at McKinsey & Company, the international management consulting firm, and held senior positions in Marketing and Sales for two airplane manufacturers.
Ms. Larson discovered Maria Montessori's ideas while in college, and decided back then to have her children attend Montessori schools. Over the years, as she learned more, her interest in the Montessori method only deepened. When her daughter started attending preschool, her discussions with other parents led her to discover that few others shared her appreciation of Montessori's value—even at a Montessori School! As a result, she developed a deep passion for educating parents about the tremendous benefits that a proper Montessori education offers to young children.
In early 2010, Ms. Larson's interest in education led her to discover LePort Schools, and she was impressed with the consistently high quality of their Montessori programs. When the opportunity arose, she took on the project of guiding the organization's development of its new website. In the process, she became fascinated by LePort's innovative approach to elementary education and pedagogy.
Today, Ms. Larson is responsible for overseeing and coordinating LePort's parent education, outreach, and development programs. She is excited to help LePort share the value of its quality educational programs with a broader audience, in Orange County and beyond.
---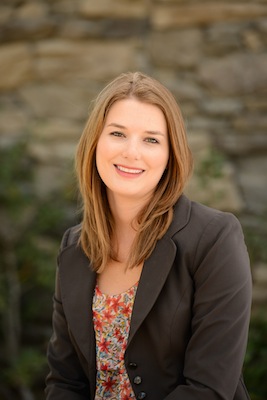 Rebecca Girn
General Counsel & Vice President of Human Resources
Rebecca Girn has been around Montessori schools since she was a child. She attended various East Coast Montessori schools through eighth grade, including her family's family-run school where she also worked in the office and as an assistant teacher from a young age. Later, while studying Classics at the University of Chicago, she worked in several Montessori environments.
Rebecca went on to earn her J.D. from the UCLA School of Law, serving as an Articles Editor for the UCLA Law Review and earning a specialization in Business Law. She started her career practicing labor and employment law with an international law firm, but jumped at the opportunity to return to the Montessori world by joining LePort Schools. As part of her return to her Montessori roots, Rebecca earned her AMI diploma (0 to 3 age group) from the Montessori Institute of San Diego.
Rebecca loves the challenge of applying her skills and experience to the task of helping LePort achieve its worthy educational mission. In her spare time, she enjoys cooking, theater, and exploring Orange County–she still marvels at the glorious California weather, compared with the snowstorms of the East Coast and Chicago!
---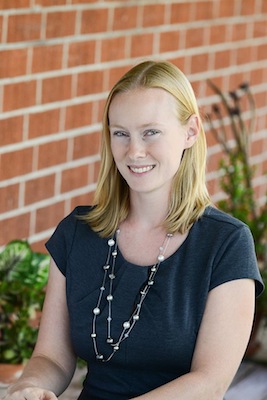 Jennifer Iarossi
Vice President of Finance
Ms. Iarossi graduated with honors from Northwestern University. She worked for nearly a decade as a strategy consultant to Fortune 500 companies, preparing detailed forecasts, conducting market assessments, and advising on profitable growth platforms. Along the way she discovered the works of Maria Montessori. Jennifer pursued the training courses at all levels – completing her AMI infant and toddler training, MCI primary training, and AMI elementary training. Ms. Iarossi then went on to earn her master's degree in education from Loyola University Maryland. In addition to her passion for Montessori education, she brings a strong background in financial analysis and will oversee our investor communications. Ms. Iarossi traveled across the country to join us in 2013 and she is proud to have her young children attend LePort Schools.
---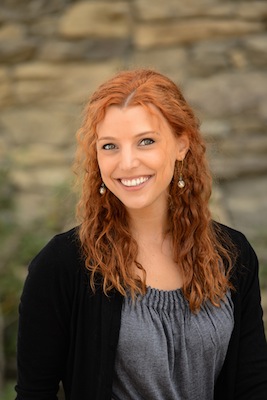 Jane Erickson, Ph.D.
Executive Director, Upper Elementary and Junior High
Dr. Erickson received her B.S. in Psychology from the University of Illinois (Urbana-Champaign) and her Ph.D. in Developmental Psychology from Yale University. During her study of cognitive development, Dr. Erickson had the opportunity to work with hundreds of children at a number of different elementary schools. She has lectured and published on issues in Developmental Psychology and has been sought after as an education consultant by well-recognized companies, including Hit Entertainment (creators of Dora the Explorer). In addition, she has received awards for her college-level teaching, including the prestigious Prize Teaching Award from Yale University.
Dr. Erickson oversees LePort's Upper Elementary and Junior High programs, and is particularly focused on systematizing and codifying the different elements that make the program so uniquely effective. She is thrilled to be part of LePort's talented team, and can think of nothing more rewarding than creating an educational system that enables children to gain a lasting understanding and deep appreciation for the world, as well as the confidence to pursue and succeed at any endeavor they choose for their future.
---
Support Team
Academics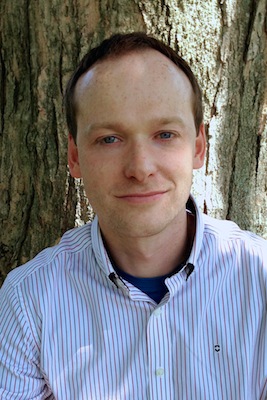 Matt Bateman
Head of Curriculum and Pedagogy
Matt studied philosophy and psychology at Sarah Lawrence College, where he did a stint in their Child Development Lab. He received a Ph.D. in Philosophy from the University of Pennsylvania and was a visiting professor in the Department of Psychology at Franklin and Marshall College. He has taught on a range of topics in psychology, neuroscience, and philosophy, and his academic research includes assessing the quality of evidence and experiments in cognitive science.
Matt has enduring interests in child development and education. He is thrilled to be overseeing curriculum and pedagogy research for LePort. He is also the key representative of LePort's educational philosophy, writing position papers and sharing our ideas with the larger educational world. In his spare time he climbs large rocks with his wife and futzes around with computers.
---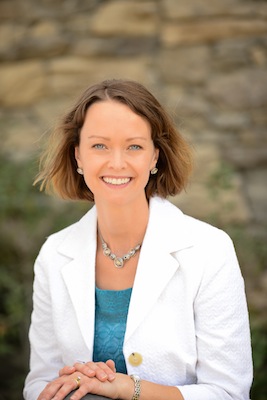 Cornelia Lockitch
Senior Montessori Coordinator
Mrs. Lockitch has been fortunate to have the opportunity to teach children from ages two through fourteen in a variety of settings. In 1995, she earned her Honors B.A. in Philosophy from the University of British Columbia, and, soon after, her AMI Primary diploma. After several years of leading a Primary class, Mrs. Lockitch earned her AMI Elementary diploma as well as her Masters of Education. Thereafter, she taught in both Montessori and private schools, guiding children and developing curriculum in a range of subject areas.
In 2005, Mrs. Lockitch stepped away from classroom teaching so that she could devote time to her own young children. During this period, she remained active as an educator through tutoring, consulting, and publishing a parenting newsletter that applied Montessori ideas to the home setting.
As LePort's Montessori Curriculum Coordinator since 2010, Mrs. Lockitch guides curriculum projects, develops parent education materials, and works with the Montessori staff at all campuses to help make LePort an outstanding school.
---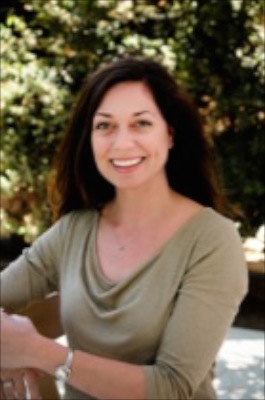 Jennifer Greaux
Montessori Coordinator
Mrs. Greaux was first introduced to Maria Montessori's method in college while assisting an AMI teacher in a lower elementary classroom. Throughout her college career, Mrs. Greaux continued to work as an assistant at both the primary and elementary levels. Inspired and curious she then became motivated to pursue her certification. Mrs. Greaux received her AMI Primary Diploma from the Montessori Education Center of Arizona in 1999. She also holds a B.S. in Speech and Language Pathology from Arizona State University.
Mrs. Greaux possesses a deep admiration and appreciation for the Montessori Method, believing that it is very fulfilling to help children develop, acquire knowledge, and build character.
---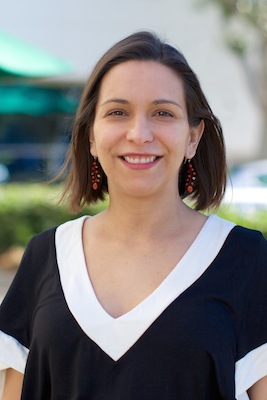 Kris Biniek, Ph.D.
Academic Coordinator

Dr. Biniek earned her Ph.D. in Philosophy from the University of Western Ontario, her M.A. from the University of South Florida and her B.A. from American University. She taught at the undergraduate level for six years from small discussion sections to upper level seminars to large lecture classes. Prior to graduate school, Dr. Biniek worked as a technical writer and spent some time living in Japan teaching English and Spanish.
Dr. Biniek discovered Maria Montessori's methods during graduate school, and her interest deepened when her son began attending a LePort toddler class. She works in the Upper Elementary Junior High School to help develop teachers and push forward the development of LePort's curriculum and pedagogy. She also spends time in parent outreach and education, writing blog posts. Dr. Biniek is proud to be helping LePort bring its quality educational programs to greater numbers of children. Outside of work, she enjoys spending time exploring the natural beauty of Southern California with her husband and son.
---
Development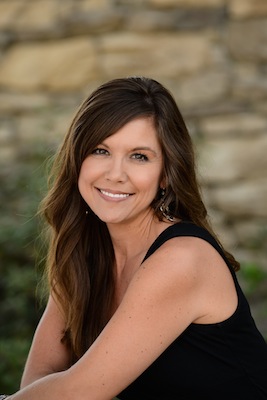 Tiffany Reyes
Development Project Manager
Tiffany Reyes received her B.A. in International Business, with a language concentration in Spanish and a minor in Latin American Studies, from California State University, Fullerton. She has worked in the operations of several small businesses in the Orange County area and brings to LePort Schools a vast array of business experience. Tiffany is actively involved in her own children's education. She has a passion for childhood learning and development. She has spent many years volunteering and working with preschool and school age children. Tiffany lives near the beach, and she enjoys running, music, dancing and yoga. She especially enjoys supporting and following her children's sports and activities.
---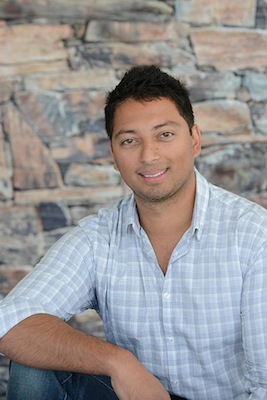 Elston Soares
Development Project Manager
Mr. Soares joined LePort Schools to take an active role in the development and construction of new LePort Montessori campuses throughout California. He earned his Architectural Degree from the Southern Alberta Institute of Technology in Calgary, Canada, as well as his B.A. in Communication Studies from the University of Calgary. Prior to joining LePort Schools, Elston started his career working for various Architecture firms in a design capacity, with experience in residential, commercial, healthcare, and educational projects. More recently his roles have been focused on project management; overseeing design and construction projects to ensure project goals are met with the highest standards. Elston is very excited to be part of LePort Schools and to help provide high quality Montessori educational facilities for children.
---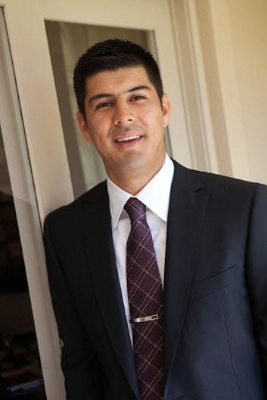 Alan Limon
Development Project Manager
Alan Limon is committed to growing and improving the LePort campuses as a Development Project Manager. He earned his B.S. in Business Administration, with a concentration in Finance, from California Polytechnic State University, San Luis Obispo. After completing his studies, Alan returned to his hometown in Orange County to focus on a career as project manager for an asset management firm. His experience includes construction coordination, property management, and real estate consulting for educational, corporate, and non-profit clients. Alan found that his work with educational clients proved most rewarding as his efforts in improving the learning environment directly benefited students.
When away from work, Alan takes advantage of the Southern California weather by playing golf, grilling up lunch for friends and exploring new places with his wife and son.
---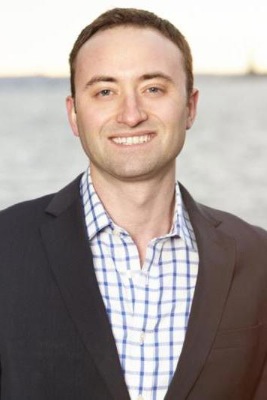 Ryan Puzycki
Cluster Manager, LePort Brooklyn
Mr. Puzycki earned a BA in International Relations from Boston University and an MBA in Finance & Economics from New York University's Stern School of Business. He spent more than six years on Wall Street, most recently in equity research at CLSA Americas. Before joining LePort, Ryan worked at HSBC Securities, Dresdner Kleinwort, and the finance department of the Metropolitan Museum of Art.
Outside of work, Ryan enjoys traveling, cooking, reading and spending quality time with family and friends.
---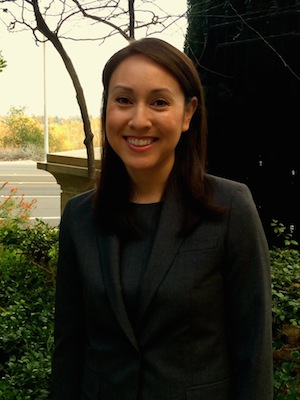 Andria Limon
Development Project Manager
Andria Limon earned her Bachelor or Architecture from the University of Southern California in 2004. Simultaneously to earning her degree, she worked with a Los Angeles based Architecture firm focusing on educational, retail and residential projects. Prior to joining LePort, Andria worked for a Newport Beach based Architectural firm, serving as project manager for development focused on higher education. Andria's experience includes architectural programming, design, construction documentation and construction administration. Andria has a passion for working on educational projects with the understanding that a facility is only successful if it properly serves its students and educators. Her commitment to proactively manage projects, coupled with the positive experience in her own early Montessori education, is what led Andria to focus on developing and maintaining the highest quality facilities for LePort Schools. Outside of work, Andria enjoys spending time with her husband, friends and quickly growing son. As a devoted USC alumnus, she enjoys heading to each and every home game with her family during football season.
---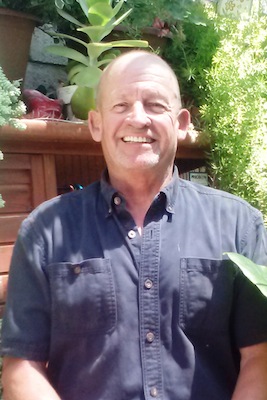 John King
Facilities Manager
John King has been working in facilities and building maintenance throughout his entire adult life. Prior to joining LePort, he owned a cleaning and maintenance company for over 25 years! John serviced companies such as: Hughes Aircraft, over 750,000 square feet of buildings, for 15 years, Wickes Furniture, 9 stores at over 100,000 square feet per store, for 25 years, City of Beverly Hills for 5 years, and many high rise and banking institutions.
John is a native Southern Californian and is a proud father to two sons. Outside of work, John enjoys gardening, motorcycle touring with his fiancé on the weekends and country dancing.
---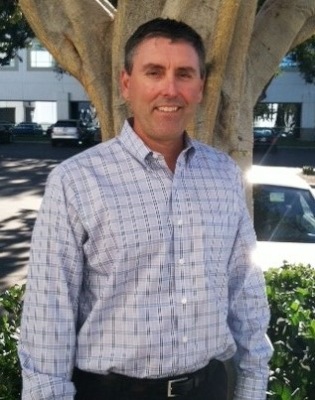 Mitch Michulka
Development Project Manager
Mitch Michulka earned his B.A. in Finance from the University of Texas in Austin and his M.B.A. while working for Ericsson Inc. in Dallas. Mitch and his family have traveled to Orange County from Chicago, where he owned a CPA firm serving small business clients and individuals. In his efforts to foster a rational education for his two sons, Mitch became passionate about education and developed supplemental educational programs to overcome the deficiencies in the public school environment. Prior to joining LePort, Mitch and his wife both served on the board of directors for the Montessori school their children attended as toddlers. Soon after arriving in California, Mitch learned about LePort Schools and our unique approach to education, which resonated with what he had been trying to achieve with his sons. Mitch is very excited to be working as a Project Manager, helping to bring the LePort educational system to an ever growing number of students. Outside of work, Mitch enjoys tennis, skiing and other outdoor activities with his family.
---
Executive Support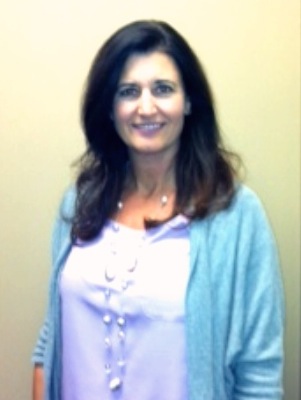 Kerry Harrison
Executive Assistant to the CEO
Kerry Harrison received her Bachelor of Arts degree in Liberal Studies with a concentration in Anthropology from California State University, Long Beach. She also acquired her Multiple Subject Teaching Credential at University of California at Irvine and Early Childhood Education Certificate allowing her to teach Preschool through Middle School. She has worked in Education, Mortgage Banking, and the Escrow Industry. Kerry is excited to be part of the Administrative Staff at LePort Schools. In her spare time she loves spending time with her family and staying active by enjoying the outdoors.
---
Finance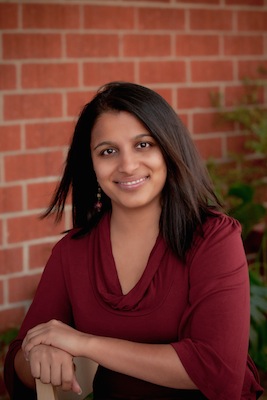 Darshee Shah, CPA
Financial Controller
Ms. Darshee Shah joined LePort Schools with over eight years of experience in public accounting, specializing in taxation and audit. In 2001, Darshee received her B.A. from the University of Mumbai, India with a dual-major in taxation and accounting. She stayed in India for her initial professional experience, then later moved to California, where she earned her CPA license, and continued to expand her range of expertise in taxation and other areas of accounting.
When Ms. Shah decided to make a career change to private accounting, she was thrilled to discover LePort Schools. Here, she is able to apply the full range of her skills in providing critical financial services and guidance to an incredible network of schools.
When away from work, Darshee loves spending time with friends and family, cooking, and traveling with her husband, Vishal, a Manager at Deloitte Consulting.
---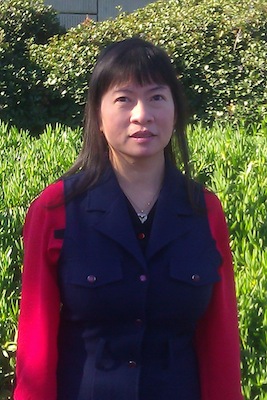 Tien Nguyen
Bookkeeper
Tien Nguyen graduated from California State University Fullerton, where she majored in Computer Information Systems. Ms. Nguyen has experience in bookkeeping, payroll, accounting, database design, systems design, and website design.
Here at LePort, Ms. Nguyen is responsible for accounts payable, accounts receivable, and other financial transactions activities. She works closely with our Financial Management personnel in helping to provide critical financial services. Ms. Nguyen is honored to be working with LePort Schools.
In her free time, Ms. Nguyen enjoys spending time with her family, traveling, reading, and teaching.
---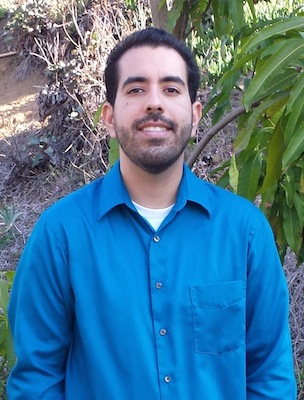 Matt Mendia
Bookkeeper
Matt Mendia graduated from the University of California, Los Angeles where he earned a B.S. in Biology and a specialization in Business Administration. After several years working as a consultant he decided to pursue accounting and received a Certificate in Accounting from the University of California, Riverside Extension. Prior to joining LePort, Matt worked in a variety of roles within the accounting and business fields. His experience includes accounting, bookkeeping, payroll, human resources, customer service and office management. During his free time, Matt enjoys hiking, reading, exploring new places, and spending time with family and friends.
---
Human Resources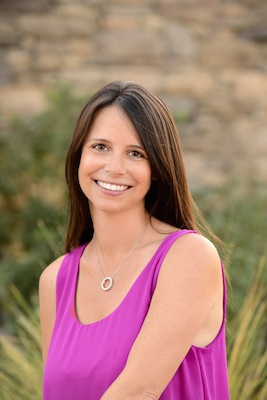 Audrey Kelly
Human Resources Coordinator
Audrey Kelly had the good fortune to be introduced to Montessori as a child through her mother's small school in the Chicago suburbs. Later, her family relocated to sunny Southern California, where Audrey attained her B.S. in Business Administration at CSU, San Marcos. She had the opportunity to manage operations in a variety of industries including film and live event production, investment banking and real estate development. The common thread throughout every industry was her thrill at connecting dots and finding solutions. Additionally, she loves interacting with people and enjoys the human element in a corporate structure. She is delighted to be a part of the Human Resources team, as she is able combine the best of both worlds.
Audrey joined LePort in July 2012, after actively pursuing an employment opportunity that would be fulfilling to her and her family. She sought out the school for open positions and was excited to bring her journey full circle back to Montessori. She is also elated that her own children are able to share the LePort experience as students. In her free time, Audrey enjoys spending time with her family and friends and experiencing all that California has to offer. She loves to "get off the beaten path" and loves a good planned…or spontaneous…adventure!
---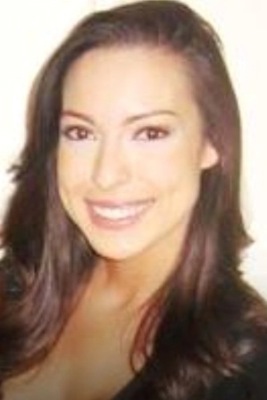 Selese Gonzales
Human Resources Coordinator
Selese Gonzales received her B.A. in Communications from California State University, Fullerton. Before joining LePort, she worked as a Manager in the Center for Communications Excellence at Riverside City College. Her education and previous work experience have allowed her to become proficient in the areas of marketing, advertising, public speaking, writing, and event planning. Along with her diverse educational background, Selese brings with her an innovative mindset and a "whatever it takes" attitude.
Like most native Southern Californians, Selese takes full advantage of her close proximity to the beach and enjoys any outdoor activity. She has a unique passion for health, fitness and most of all, her family.
---
Randal Vegter
Human Resources Director
Mr. Vegter received his bachelor's degree (in Film Studies), a post-baccalaureate degree (in Psychology), and his master's degree (in Educational Psychology, with a Concentration in Training and Performance in the Workplace), from Columbia University. Before joining the LePort team, he worked for six years in JetBlue Airways' Organizational Effectiveness department. Mr. Vegter's focus there was helping JetBlue scale its unique culture as it grew, through the creation and delivery of leadership development programs and coaching leaders to improve their departments.
As Human Resources Director, Mr. Vegter oversees the employee lifecycle; including on-boarding, benefits, and training. Education is Mr. Vegter's deepest passion, and he is excited to support LePort's employees and culture as LePort grows.
---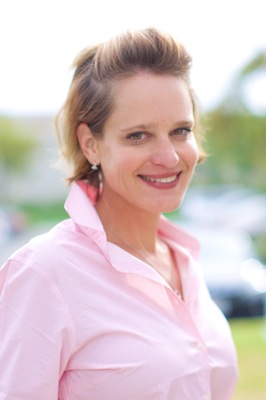 Jillian Phelan
Talent Manager
Jillian Phelan received a BA from UC Berkeley and an MBA from Pepperdine University. She has spent the majority of her career in talent acquisition and is passionate about finding individuals who want to make a difference. Her recruiting experience ranges from working at large multi-national corporations to local apparel and manufacturing companies. The sense of social compassion, community responsibility and individually focused education are just a few facets of the Montessori education that ignited Jillian's interest in being a part of LePort Schools.
When not at work, Jillian pours her creativity, love, passion, adventure and enthusiasm into her children and husband. She is also an avid runner, clocking in as many miles as possible each week. In addition to gratitude, Jillian lives by a personal motto: "I believe that good always gets better."
---
Operations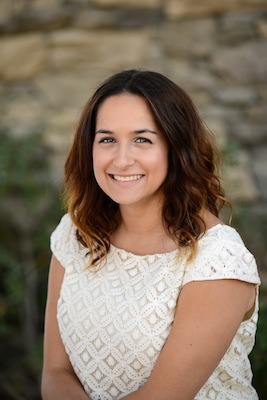 Alexandria Rowe
Operations Coordinator
Ms. Alexandria Rowe received her B.A. in Business Administration with concentrations in both Marketing and Entertainment & Tourism Management from California State University, Fullerton. Upon graduating in 2009, she spent time searching for her calling, eagerly awaiting the right opportunity. During that time, she embarked on a trip to India and mentored a group of high school girls. Through these life-changing opportunities, she gained the desire for a meaningful career, and was thrilled when the opportunity arose to work for LePort Schools. In her free time, Alex enjoys reading, traveling, and spending time with her family.
---
Peter Mali
Operations Coordinator
Before joining LePort Schools, Peter worked for a national restaurant company as an Operations and Marketing Administrator. His education and background is in business, but he admires the Montessori philosophy. When not working, Peter enjoys spending time with his wife, trying new restaurants or watching movies. He also loves playing and watching sports with his childhood friends. Peter is honored to be working with LePort Schools.
---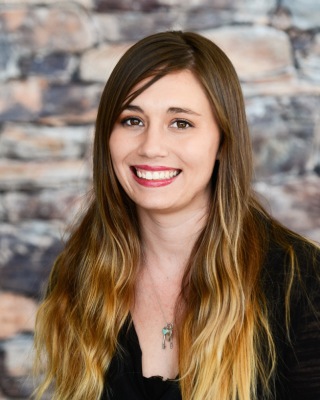 Maris Mendes
Campus Systems Specialist
Maris Mendes has a background in operations and business management. She worked for Starbucks Coffee Company for about 7 years, taking on various leadership roles within the organization. In addition to her business experience, Maris has a background in education, with a Bachelor's Degree from California State University Long Beach in English Education (emphasis in Literature). Maris first discovered LePort through her husband (a Language Arts Teacher at LePort) and two children (who attend LePort's Spanish immersion Montessori program). When an opportunity arose, she was thrilled to find the perfect marriage of her skills and passion in her role with LePort Schools.
---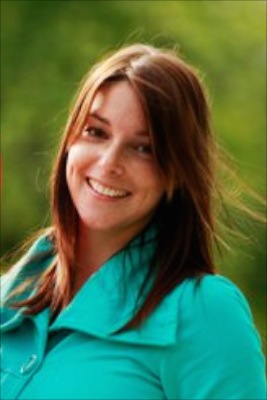 Amy Fotheringham
Event Specialist
Ms. Fotheringham, originally from Canada joined the LePort team as an Event Specialist in 2014. Prior to joining LePort, Amy worked in the marketing and event planning industries, traveling and working in cities including: London, Montreal and Los Angeles. Amy has always had a passion for child development as well as the private school system, having spent most of her educational career attending one. Ms. Fotheringham is thrilled to be joining the LePort team and looks forward to the many challenges she will face in this new position. Outside of work, she enjoys exploring California with her family.
---
Outreach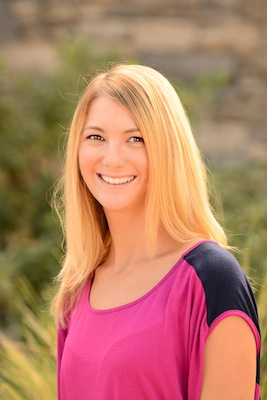 Jacquelyn Schwam
Outreach & Operations Coordinator
Originally from Ohio, Ms. Jacquelyn Schwam has spent most of her career in the Montessori world. She worked for several years with the North American Montessori Teachers' Association (NAMTA), a Montessori teachers' organization affiliated with the Association Montessori Internationale (AMI). With NAMTA, Ms. Schwam planned national conferences and events for Montessori teachers. She also coordinated the travel and display of a touring exhibit, showcasing 100 years of Montessori education around the world. More recently before joining LePort Schools, Ms. Schwam worked for four years as the Administrator of the Montessori Institute of San Diego, both in the Institute's AMI-affiliated Teacher Training Center, and in its model Children's House. Ms. Schwam brings to LePort a wealth of knowledge and experience, both about the Montessori method and about school administration. She earned her B.S. in Journalism Ohio University.
---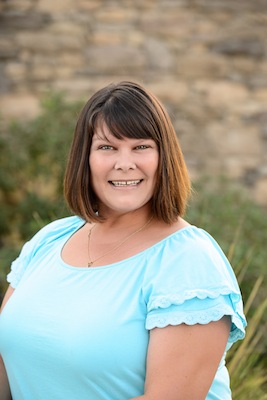 Kirsten Carlin
Parent & Child Coordinator
Ms. Carlin received her B.A. in Political Science from the University of Alaska Anchorage in 1988 and her Infant/Toddler American Montessori Society Teaching Credential from the Montessori Education Center of the Rockies & University of Colorado in 1995. In 2010, she earned her Child Development Site Supervisor Permit from the California Commission on Teacher Credentialing. Ms. Carlin has extensive experience with the Montessori Method, with children of all ages, particularly infants & toddlers, and especially with parents of very young children. Prior to joining LePort Schools, Kirsten created Montessori infant & toddler learning environments in Alaska & Arizona before running her own First 5 CA grant-funded Montessori program in her home for children infant-primary (0-6). A parent of two girls who attended Montessori school before coming to Leport, Ms. Carlin is a strong proponent of the Montessori Method and enjoys sharing her love of early childhood with parents.
---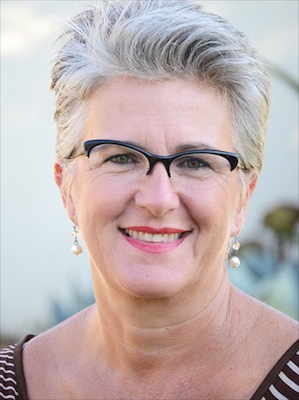 Jeanne-Marie Paynel
Montessori Parent Liaison
Before joining LePort, Ms. Paynel founded Voila Montessori, a home consulting and parent coaching venture. She earned her Association Montessori International Primary diploma under the guidance of Dr. Silvia Dubovoy in San Diego and her Assistant to Infancy diploma with Judi Orion in Denver. Additionally, Jeanne-Marie received a M.Ed in Montessori education from Loyola University Maryland and a BA in Studio Arts from Mills College in Oakland, CA.
After earning her Primary diploma, Ms. Paynel was invited to create one of the model classrooms for The Montessori Institute of San Diego, where she had trained. It was through this experience of working with young children and their parents, that she realized the importance of parent education. She now guides and empowers both current and future parents to create homes that truly nurture children's immense potential at home. Ms. Paynel currently shares her passion for Montessori and positive discipline through her talks and workshops at various local and international parent organizations. Furthermore, she continues to work with individual families to help them understand the Montessori way of life. Ms. Paynel has joined the LePort team with the mission to support and mentor both parents and young educators, as LePort continues on its journey of becoming an internationally recognized, authentic Montessori program.
---
Shula Vakil
Marketing Manager
Shula Vakil holds an MBA in Marketing from UCLA and a BS in Civil Engineering from the University of Illinois at Urbana-Champaign. Prior to joining LePort, Shula worked in a variety of brand management and marketing roles for large companies, in a range of industries from toys to organic foods. Most recently, Shula ran her own successful brand management consulting practice, where she helped small companies launch a number of innovative products for children. Her passion for promoting brands that help kids and families thrive is what makes her marketing for LePort so rewarding.
Mrs. Vakil discovered LePort Schools during a private school search for her two young daughters. After touring LePort and learning about our exceptional curriculum and unique teaching approach, Shula was convinced she had found the ideal school. Shula is committed to spreading the word about LePort to other parents so they too, can have the opportunity to provide LePort's topnotch education to their children. Shula and her family reside in Orange County, where they enjoy walking to local shops, watching movies, and spending time with friends and family.
---
Richard Unten
Marketing Communications Coordinator
Richard Unten holds a B.A. in English, with minors in Computer Science, Digital Arts, and Education, from the University of California, Irvine. Prior to joining LePort Schools, Richard worked as a Senior IT Manager at a financial cooperative, and as an Information System Designer at the University of California, Irvine School of Education. In the early 2000s, he built and managed a successful media design company with client campaigns across the nation.
Shortly after his son was born, Richard became fascinated by the educational approach of Dr. Maria Montessori while researching various pedagogical activities. Despite settling his family down in one of the nation's top public school districts, Richard sought out the best, most authentic Montessori program for his son. His search concluded with LePort Schools. Now known as a "Montessori Dad" among his peers, Richard is passionate about spreading the word about the school that he chose for his own child.
---
Technology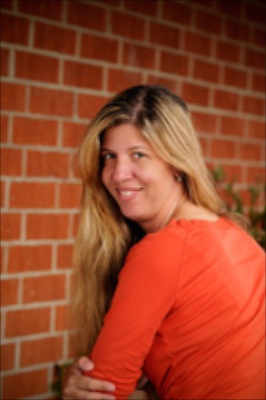 Elizabeth Fontana
Information Technology Coordinator
Ms. Elizabeth Fontana received a B.S. in Computer Science/Information Systems from Centre Technological University in Venezuela 1997, and has been in the Information Technology field ever since. Ms. Fontana also has both personal and professional connections with Montessori education! As the mother of three, Ms. Fontana discovered the Montessori method when she was researching educational options for her children. She fell in love with the idea of a rich academic program leading to independent children with strong problem solving skills and joyous engagement in the daily experience of learning. Since then, Ms. Fontana has done everything in her power to educate her three children in the best available Montessori programs. It was this desire which led her to an IT position with a group of three Montessori schools in Ohio, and then, when she and her family moved back to Southern California, it led her in turn to LePort Schools! In 2011, Ms. Fontana accepted a position with LePort Schools, and the next day enrolled her three children at LePort's Huntington Beach campus!
On the personal side, Ms. Fontana grew up in a multilingual home, learned four languages, and married her lifelong sweetheart. She loves spending time with her family. She also loves golf, and has been playing since she was nine years old. As a teenager, she represented her country on the national golf team, bringing home a first place trophy!
---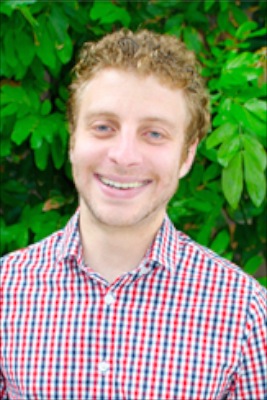 Chris Alexander
Software Developer, LePort Labs
Chris Alexander has spent years working in various roles within in the tech industry, including as a web designer and developer, with a particular emphasis on User Experience design. Before joining LePort, he was the Creative Director for the eCommerce firm EYEMAGINE Technology, where he shepherded the design of a range of large-scale projects, including the 2013 Webby Award Honoree site, braven.com. He is thrilled to be at LePort, where his mission is to create software that furnishes student learning, empowers teachers, and streamlines administrative process.
He received his B.A. from Sarah Lawrence College, and holds a Masters in Film Scoring from New York University.
---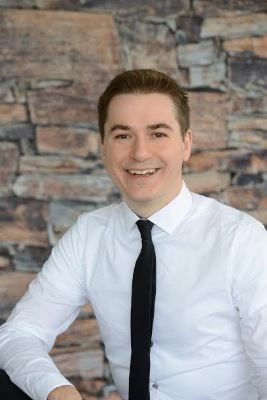 Max Harris
Software Developer, LePort Labs
Mr. Harris graduated with distinction from the University of Wisconsin-Madison in 2011, earning a Bachelors of Science degree in Molecular Biology. Before joining the LePort team in 2013, Max worked as a lab technician in Shelby O'Connor's group at UW-Madison, where he also developed bioinformatics and freezer inventory software. Prior to his scientific pursuits, Max co-founded a software startup aimed at developing a general-purpose 3-D graphical interface.
Max loves California's amazing weather. When he's not at work, you will most likely find him blasting down the road somewhere in a convertible.
---